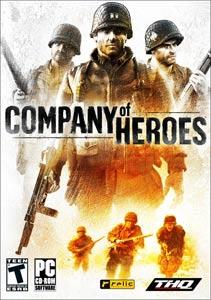 I think Company of Heroes is a refreshing and well executed real time strategy game. The premise alone makes it stand out from the rest of the pack – it is set in World War 2, which veers away from the usual sci-fi / fantasy/ futuristic settings that have come to define the RTS of the last few years.Below are some tips that may help you in playing more effectively:
* Always build extra engineers. You will never known when you'll lose one during a frenetic gun battle in the front lines. A quick replacement to a fallen engineer will be a great strategy.
* Always build a halftrack whenever you can. A halftrack that has a quad cannon can easily kill infantry and your squads can regroup and reinforce itself near one.
* Micromanage your Shermans when it is under fire from serious threats like AT guns, panzers, among other. Also try to use smokescreens as it will aid your Shermans. Remember that a Sherman cannot go head to head with a Panzer unless it is supported by engineers or bazooka carrying infantry.
[tags]World War 2, Shermans, real time strategy, RTS, engineers[/tags]